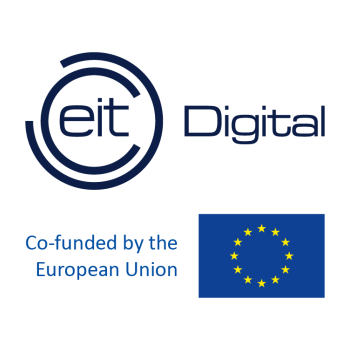 🎉 Exciting News: Wiply Accepted as Partner in EIT Digital! 🚀
We are thrilled to announce that Wiply has been selected as a proud partner in the prestigious EIT Digital network! This marks a significant milestone in our journey, and we are honored to join hands with a dynamic community of innovators and leaders in the digital domain.
🌐 About EIT Digital: EIT Digital is a leading European organization that fosters innovation and entrepreneurship in digital technology. As a partner, Wiply will have the unique opportunity to collaborate with a diverse ecosystem of industry experts, researchers, and fellow innovators. This partnership opens up avenues for knowledge exchange, cross-industry collaboration, and access to cutting-edge resources.
💡 What This Means for Wiply: Being accepted as a partner in EIT Digital validates our commitment to pushing the boundaries of innovation in the digital landscape. This partnership will empower us to stay at the forefront of technological advancements, gain insights from thought leaders, and contribute to shaping the future of digital transformation.
🚀 Our Vision: At Wiply, we have always been dedicated to providing groundbreaking solutions that make a positive impact. Partnering with EIT Digital aligns perfectly with our vision of driving innovation, fostering collaboration, and creating value for our clients and partners.
🤝 Collaboration Opportunities: We look forward to actively engaging with the vibrant EIT Digital community. This partnership opens doors to collaborative projects, joint ventures, and knowledge-sharing initiatives that will enhance our capabilities and bring more value to our stakeholders.
🙏 Thank You: We want to express our gratitude to our team, clients, and supporters who have been integral to our success. This achievement wouldn't have been possible without your unwavering support.
🔗 Stay Connected: As we embark on this exciting journey with EIT Digital, we invite you to stay connected and be a part of our ongoing story. Follow us for updates on the incredible opportunities and innovations that will emerge from this collaboration.
#Wiply #EITDigital #Innovation #Partnership #DigitalTransformation
https://about.wiply.net/wp-content/uploads/2023/11/eit_digital-Wiply.png
350
350
Wiply Corp
https://about.wiply.net/wp-content/uploads/2022/05/wiply_logo.png
Wiply Corp
2023-11-21 10:45:22
2023-11-21 10:52:44
Wiply joined EIT-Digital